In 2018, B Street Theatre launched the New Comedies Festival, a week-long development workshop with public play readings of four finalists from around the country. Not only would each playwright get the opportunity to develop their work further and hear two public readings of their work, but one would receive a full production in the forthcoming Mainstage season — a rare offering among play festivals. Our next Mainstage production is a selection from the 2018 New Comedies Festival. James Christy's The Forever Question makes its World Premiere at The Sofia starting June 4, 2019. Artistic Associate Sean Patrick Nill met with James to discuss last year's New Comedies Festival, his reasons for writing the play, and the process thus far.
Your play, The Forever Question, won the inaugural New Comedies Festival last year. What was that week in 2018 like?
It was pretty magical. The first thing is that you really do create a bond with the other writers. We've all been thrown into this pretty intense situation where each of us is focused on our own play and so it was fun to connect with them about what they were going through. The B Street team was so welcoming and positive and I felt like I learned a lot about the play while I was here.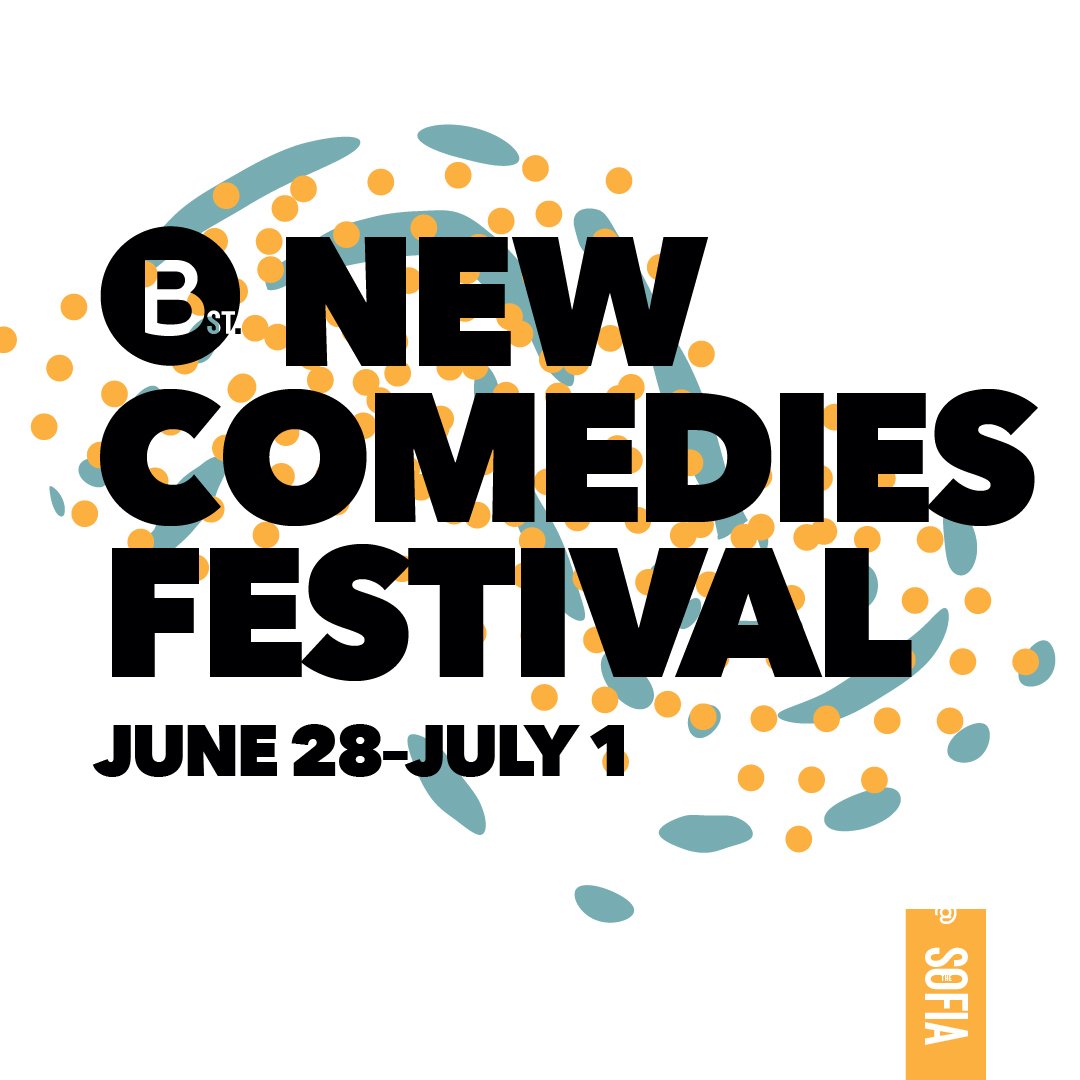 For those patrons who saw last year's reading, what are some revisions to expect?
I'm big on no spoilers so they are just going to have to come see for themselves. But I will say while the structure hasn't changed, the individual scenes have changed a lot. What happens when you get to work directly with your director and actors in rehearsals is you get closer to the characters, because they are real live humans and not just words on a page. That frees you up to make different kinds of choices, but it also highlights words/phrases that don't feel true to them or move them forward.
What inspired you to write this play?
The moment when I tell people I have three kids and they look at me like I'm a crazy person. While they don't say the word "why?", I can tell that's what they're thinking. So I just started thinking about how I would answer that question and this play started coming out.
Why do you think B Street's New Comedies Festival is important for American Theatre today?
Oh man, I could write a book on this. First, the focus on comedy in new work I think is so important. It seems to me that many theatres sort of peg comedy in a narrow way. There are a handful of successful farces that make the rounds a lot, there are many musicals with strong comic elements that get revived a lot. There's Christopher Durang. But beyond that I think many theatres don't take comedy seriously. And they should. I personally feel comedy in front of a live audience can be profoundly memorable and life affirming. There's a reason Netflix stand-up specials do well, because great performers feed off of a live audience. You do not get that in a comic TV show or a funny movie. The other thing that's important to note here is B Street is defining comedy pretty broadly. Each of the four plays last year touched on some pretty important and weighty subjects.
What have rehearsals been like?
Amazing. After my first day I went home and wrote a long (seriously long) Facebook post about how incredible this process is for me. Here's a snippet:
"What you have to understand about being in a rehearsal of a play you've written is that you are essentially like God. I can make these people do or say whatever I want that instant and they will do it. And if I decided those changes weren't big enough I could go home tonight and write new scenes in totally different locations with different props and all these people would have to scramble like hell and figure out how to make that happen." (Note: I didn't do that. Yet.).
What are you hoping patrons get from this play?
Again, this could veer into spoilerville. But I'd say I want people to laugh at how many of the most important choices we make in life aren't really logical or even explainable. Part of our humanity is unpredictable, emotional and hysterical. We all get different flavors of these things (or their opposite) from our parents, and (some of us) pass these things on to our kids. This play has made me appreciate that more, and I'm hoping people will get that from the production.
The Forever Question begins June 4,  2019. Get your tickets at https://bstreettheatre.org/show/the-forever-question/ and come see this World Premiere comedy, featuring some of our favorite B Street Theatre actors.