With Big Day of Giving launching next week, B Street Theatre wanted to do something special for the Sacramento Region Community Foundation's 24-hour online giving challenge. Along with a presence online, B Street will be hosting an all day party at the Sofia. The event was spearheaded by our new Development Director Colette Rice. Unfortunately, we don't think our blog readers have had an opportunity to officially meet our new hire in Development. The following is Colette's story of coming to B Street and leading our Circle of Support and Big Day of Giving initiatives.
I was born in Sacramento. I graduated from El Camino High School (Go Eagles!). I remember hearing about B Street Theatre 20 years ago, and actually worked at the Stage Door Comedy Playhouse with Dave Pierini's father, Don.  I eventually left for New York and started a career in the theatre. I did a lot of different jobs while I was on the East Coast: acting, directing, singing opera, and I ended up being the Artistic Director of The Actors Shakespeare Company in the New Jersey/ New York area. I learned a lot during that time. It was post-recession, and the theatre world was struggling. We had to find creative ways to survive and had to find partnerships that would help support and sustain the organization while also making community connections. We spent five years as the professional theatre-in-residence at New Jersey City University, which gave ASC a foundation of support and gave NJCU bragging rights to the only professional resident theatre in Hudson County.
I came back to Sacramento a few years ago to care for my mother in her final years. This winter, I was eager to get back to work in the theatre and was excited to find out that B Street was looking for a Development Director. I joined the staff in December of 2017, right before the big move. I was a bit nervous. The staff at B Street is a tight knit family, and I was the new kid in class. But they embraced me and allowed me to bring my own creativity into the work place.
As Development Director, I work with Buck and the rest of the B Street staff  to create strategies that keep B Street growing and thriving. We have worked extremely hard to preserve the best of B Street's much-loved history while building a solid foundation of security and growth. For many years, the focus has been the capital campaign, for good reasons. It's why we are now in this jewel of a theatre, producing plays in a way we couldn't have in the old 2711 B Street location. But now we're moving into a new and expanded development plan.
The Sofia Circle of Support has been a tremendous success. We feel such pride anytime we see one of you wearing those pretty pins to the theatre. However, B Street Theatre's goal is too always find more, fun ways to interact with our audience. Therefore, our Big Day of Giving will not only be online, but in our physical theatre.
Dapper Dogs and their hot dog cart will be in front of the theatre, serving classic hot dogs, hot links, veggie dogs, and a plethora of drinks and chips. Once inside the theatre, the bar will be open and ready to serve you pints of Sactown Union Beer, Revolution Wine, and all sort of cocktails. Plus, members of the Artistic and Administrative staff will be giving tours of the facility: backstage, rehearsal spaces, green room, dressing rooms, and both theatres. Also, Kennedy DJ Entertainment will be in the courtyard with karaoke, ready for our guests to sing and rock out to their favorite tunes.
Finally, our tour guests will get an opportunity to get a sneak peak at our upcoming Mainstage production, Airness. Guests will be able to watch actors rehearse and get an insight to the creative process that few of our patrons get to experience.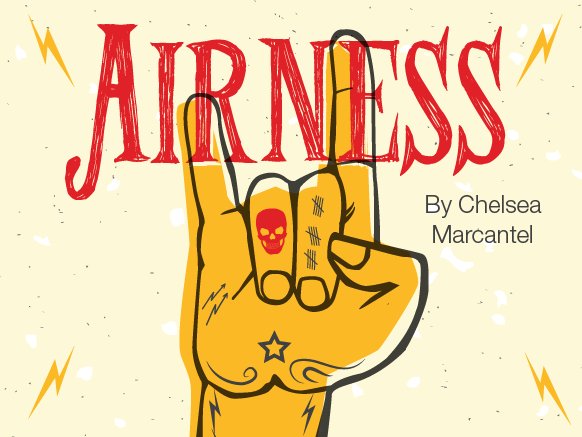 So give on the Big Day of Giving, but also, come down to the B Street Theatre and get a backstage look at how we bring the performances that you love to the stage.
Big Day of Giving is on May 3, next Thursday. Donate to B Street Theatre by visiting to our webpage, but more importantly, come down and party with the coolest theatre in town.